Joanna Dolan (Co – Founder), an actress from London, comes from a theatrical family.
After she started doing drama classes at the age of 4, her passion for theatre grew more and more and she was lucky enough to make this her career, following in the footsteps of her father Leo, also an actor.
In addition to numerous television appearances, she has also voiced many documentaries, radio and television commercials . She has taught drama to children in London and was involved in a production of Godspell at Wimbledon Theatre, involving over 100 children.
In 2001 when she moved to Padova, she taught theatre in the elementary and middle school of the English International School of Padua and has also worked as an actress in Italy. She has done several radio commercials, a film and is currently the English voice of the Padova Tram. She also recently performed at the famous Biennale Festival in Venice.
Joanna and her good friend Susanna Dalla Favera (co- founder) started Dramarama in 2008 after realizing that they shared the same enthusiasm for theatre and fun! The name Dramarama derives from a children's television series, that Joanna appeared in at the age 'of 13, in which she played the role of a mermaid. This was the experience that made her know for sure that she wanted to be an actress.
Joanna enjoys teaching drama and sharing her experiences and skills with other children, allowing her to stay young herself! Starting her own drama school has been an ambition for many years and she is very excited to be able to share her love of theatre with the next generation.
OUR TEACHERS: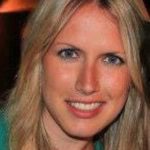 Kimberley Powell
Kimberley has been in Padova for just over 2 year and is a teacher at Villa Grimani International School in Padova. She has been an English teacher for over 7 years and before coming to Padova she taught in Varese, Italy, doing Drama and theatre lesson in English.
Chiara Carpin
Chiara has been teaching with Dramarama for 2 years. She has a degree in Foreign Languages and Literature from the University 'Ca' Foscari in Venice. She has a passion for travelling and also lived in Scotland, where she continued her language studies. Her Scottish accent is very impressive!She has two children aged nine and two.
Silva Danieli 
Silva Danieli is a mother of 3 and loves working with children. She was born in Italy but studied and lived for 7 years in England.
Silva obtained an Early Childhood Teaching Diploma from the London Montessori Centre in 1999 and a Certificate of Advanced English from the University of Cambridge.
Silva has many years of  experience in teaching Nursery children, both in London and in International Schools in Padua.
She also ran her own Childcare Centre for 4 years.
She is now dedicated to teaching English to children through Dramarama!